Skip to product information
Andrew Radcliffe, untitled, oil on linen, 2021.
Radcliffe creates abstract visual landscapes and lyrical figurative works on canvas, watercolor, and linen. Using a process of self-documentation in water, he configures visual arrangements of his own body into transcendent color scapes by taking film stills.
Bodies moving through space connected and engulfed by nature – in this work, a forest of fuchsia trees surrounds the artist's body in motion. The formal pointillist technique fuses the picture plane by applying thousands of individual small strokes.

dimensions

W38 X H50 inches


*all sales are final
*for international shipping, please inquire at info@albumbycb.com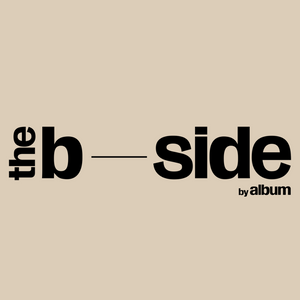 flip to the b side for more exclusive hits. Learn More
join for an all access pass to album's community of artists, makers & the creative team behind album
album 04 now closed - don't stop at the drop - flip to the b side
album 04 now closed - don't stop at the drop - flip to the b side
album 04 now closed - don't stop at the drop - flip to the b side
album 04 now closed - don't stop at the drop - flip to the b side
album 04 now closed - don't stop at the drop - flip to the b side
album 04 now closed - don't stop at the drop - flip to the b side