Skip to product information
Folly Bed by Cortney Bishop X John Lindsay of Newbreed Furniture
This king-size bed is the first in the Folly Series ©, handcrafted with impeccable attention to detail.
This best-in-class bed features uniquely engineered pressed components that effortlessly blend Midwest modernism with ancient craft. Speaking a visual language with the various grain directions of plied walnut that sandwich piston-fitted moldings that extend up into a wrapping rattan headboard, the Folly Bed opens a new furniture frontier while rooted in traditional Japanese residential design.
Other inspirations can be found in the work of nineteenth-century cabinet and furniture maker Michael Thonet and the mode0rnist breakthroughs of Frank Llyod Wright, rounding off with a love of the coastal cool of the Carolinas, finding its name after the breezy Folly beach.
Edition of 3
1st edition ships today
editions 2&3 8-12 weeks 
dimensions

W83 X H54 X D83.5 inches

W84 X H54 X D5 inches (headboard)


*all sales are final
*fragile item white glove shipping required upon checkout (installation included)
*for international shipping, please inquire at info@albumbycb.com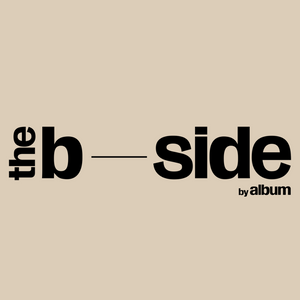 flip to the b side for more exclusive hits. Learn More
join for an all access pass to album's community of artists, makers & the creative team behind album
album 04 now closed - don't stop at the drop - flip to the b side
album 04 now closed - don't stop at the drop - flip to the b side
album 04 now closed - don't stop at the drop - flip to the b side
album 04 now closed - don't stop at the drop - flip to the b side
album 04 now closed - don't stop at the drop - flip to the b side
album 04 now closed - don't stop at the drop - flip to the b side