Skip to product information
"Dreamboat Annie" by Heart is a classic album that embodies the band's signature blend of folk and hard rock. Released in 1975, it features tracks like "Magic Man" and "Crazy on You," Ann and Nancy Wilson's powerful vocals and intricate guitar work are prime on this record. "Dreamboat Annie" is a captivating journey through love, passion, and cross-genre power.
Miley Cyrus's "Younger Now" LP, released in 2017, marks a significant shift in her musical style back to her roots. The album explores self-discovery, nostalgia, and personal growth themes, with a more mature and country-infused sound. Songs like "Rainbowland" and the title track "Younger Now" showcase Cyrus's revived sincerity and vulnerability, creating reflective and introspective listening. 
Moby's "18" LP, released in 2002, is a captivating electronic music composition that masterfully blends various genres, from ambient and techno to pop and rock. The album features a roster of talented guest vocalists, including Sinead O'Connor and Angie Stone, adding depth and diversity to its tracks. "18" is a sonic experience that showcases Moby's ability to create both ethereal soundscapes and dancefloor anthems, leaving a lasting imprint on the electronic music landscape.
The Velvet Underground's "Loaded" LP, released in 1970, is a rock album that departed from their earlier avant-garde sound. This album showcases Lou Reed's songwriting prowess and the band's newfound commercial appeal. "Loaded" remains a pivotal work in rock history, embodying the band's transition into a more conventional yet still groundbreaking style.
dimensions




*all sales are final
*for international shipping, please inquire at info@albumbycb.com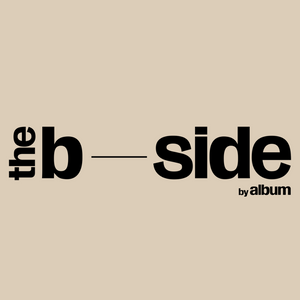 flip to the b side for more exclusive hits. Learn More
join for an all access pass to album's community of artists, makers & the creative team behind album
album 04 now closed - don't stop at the drop - flip to the b side
album 04 now closed - don't stop at the drop - flip to the b side
album 04 now closed - don't stop at the drop - flip to the b side
album 04 now closed - don't stop at the drop - flip to the b side
album 04 now closed - don't stop at the drop - flip to the b side
album 04 now closed - don't stop at the drop - flip to the b side