Skip to product information
Jocelyn Hobbie x Vladimir Kagan
A masterpiece of functional artistry, the Jocelyn Hobbie x Vladimir Kagan sofa is an original 1960s Kagan design revived with a custom fabric derived from Hobbie's painting "Zinnias". Hobbie's distinctive aesthetic, combined with the organic forms that define Kagan's futurist style, evokes the feeling of being wrapped in a living garden.
Hobbie is known for portraiture that focuses on the female figure with a layer of pattern drawings from art history, textile design, and one-of-a-kind dynamic motifs.
Hobbie is an internationally renowned artist who has exhibited globally with exhibitions at the Nassima Landau Foundation, Tel Aviv, Carl Kostyal Gallery, Stockholm, Galleria Glance, Torino, and many more. Hobbie was the 2006 recipient of the New York Foundation of the Arts award in Painting. 
dimensions

W98" x H31" x D40"


*all sales are final
*fragile item white glove shipping required upon checkout (installation included)
*for international shipping, please inquire at info@albumbycb.com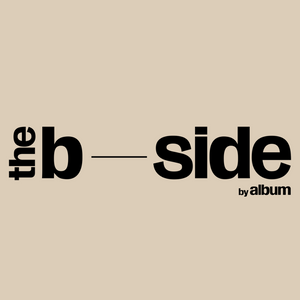 flip to the b side for more exclusive hits. Learn More
join for an all access pass to album's community of artists, makers & the creative team behind album
album 04 now closed - don't stop at the drop - flip to the b side
album 04 now closed - don't stop at the drop - flip to the b side
album 04 now closed - don't stop at the drop - flip to the b side
album 04 now closed - don't stop at the drop - flip to the b side
album 04 now closed - don't stop at the drop - flip to the b side
album 04 now closed - don't stop at the drop - flip to the b side