Skip to product information
Folly étagère II Cortney Bishop X John Lindsay of Newbreed Furniture
Truly a first of its kind, an exquisite blend of form and function, balancing elegance and simplicity. A superb twenty-first-century form that takes inspiration from builder/designer extraordinaire Jean Prouvé and the whole Mid-Century Modern Movement.
A generous use of all solid wood joinery creates seamless lines and voluptuous curves a signature of New Breed Furniture's RectRound Series ©, combining over twenty years of experimentation. Each Etageres Nightstand is handcrafted with meticulous attention to detail, with fine materials to ensure superior quality and heirloom longevity.
The versatile design allows it to be used in a variety of ways, whether as a stylish storage solution or as a unique display case for your favorite decor pieces.
Edition of 3
1st edition ships today
editions 2&3 8-12 weeks 
dimensions

W X H X D inches


*all sales are final
*fragile item white glove shipping required upon checkout (installation included)
*for international shipping, please inquire at info@albumbycb.com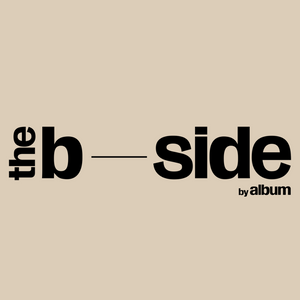 flip to the b side for more exclusive hits. Learn More
join for an all access pass to album's community of artists, makers & the creative team behind album
album 04 now closed - don't stop at the drop - flip to the b side
album 04 now closed - don't stop at the drop - flip to the b side
album 04 now closed - don't stop at the drop - flip to the b side
album 04 now closed - don't stop at the drop - flip to the b side
album 04 now closed - don't stop at the drop - flip to the b side
album 04 now closed - don't stop at the drop - flip to the b side