Skip to product information
Our Brooks Buffet is a versatile stone buffet crafted with meticulous attention to detail. This multi-functional buffet blends three distinct species of wood—stark oak, rich maple, and smooth birch—with the earthy hues of the stone, creating a harmonious aesthetic.
The buffet features six spacious drawers and transitions effortlessly as a wet bar, island, or multi-purpose console between your kitchen, dining room, or living area. Kitchenette Island. Crafted by master carpenter Eric Brooks a Charleston-based cabinet and custom furniture maker. With a studio on Sullivans Island, he takes modern influences from American coastal craft practices.
dimensions

W25" x H36" x D24.5"



*all sales are final
*fragile item white glove shipping required upon checkout (installation included)
*for international shipping, please inquire at info@albumbycb.com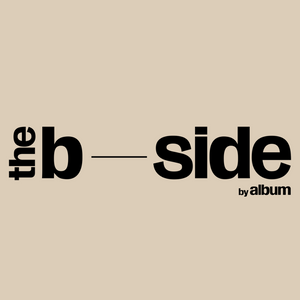 flip to the b side for more exclusive hits. Learn More
join for an all access pass to album's community of artists, makers & the creative team behind album
album 04 now closed - don't stop at the drop - flip to the b side
album 04 now closed - don't stop at the drop - flip to the b side
album 04 now closed - don't stop at the drop - flip to the b side
album 04 now closed - don't stop at the drop - flip to the b side
album 04 now closed - don't stop at the drop - flip to the b side
album 04 now closed - don't stop at the drop - flip to the b side